Latest
Thinking
How Biden ran the ultimate purpose driven campaign
Thinking
Preparing for Take-Off
Work
Coca-Cola: Gaining lost ground
Lyca Mobile transformation
Dramatic new identity brings to life £250m transformation.

...
How Biden ran the ultimate purpose driven campaign
It was the most divisive and unconventional US election in living memory, played out against the backdrop of a barrage of voter fraud allegations, the...
Fighting for the Human in the Marketing Machine
Technological sophistication in marketing is growing at breakneck speed. Brands have access to data and tools that can provide uncomfortable amounts of access into people's...
Why you should be building an engaging corporate narrative in 2021
Storytelling is a formidable skill – in many aspects. In a constantly changing business world, telling an engaging story can help businesses more easily navigate...
Pizza Hut: A slice of innovation
Pizza Hut, and all their competitors, had a tough year in 2020. With lockdowns across the world, dining out naturally declined and sales fell drastically...
Changing of the Guard: Three Things every Marketer Needs to Know About the Rise of China
Over the last century, The West, specifically the US, has led the world culturally and economically. But following years of decline in economic power, accelerated...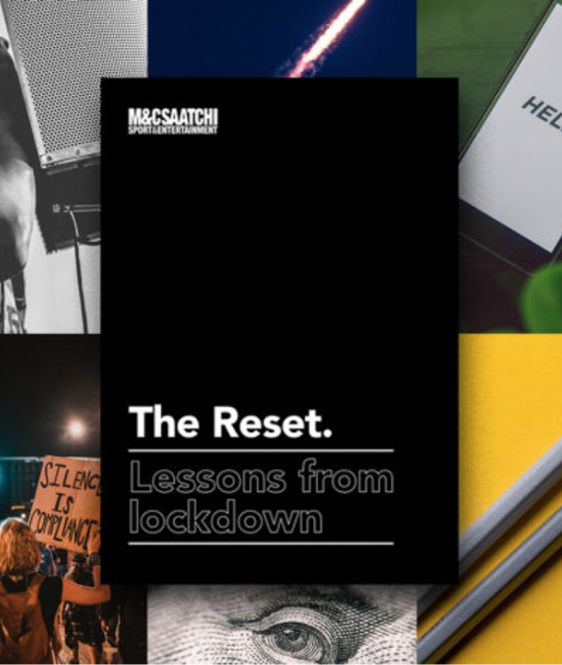 The reset: Lessons from Lockdown
It was the year that supercharged change in the marketing world. From how we consume media, to our attitude towards activism. Our Passion Marketing experts,...
Optus: The power of Yes
It's 2020. Streaming is second nature. 5G is everywhere. Supermarkets are selling their own SIMs. Yet in this new world, people were starting to see...
Preparing for Take-Off
Since coronavirus began its global spread back in 2020, the pandemic has hit few sectors harder than the travel industry. But, hope is on the...
Halodoc: Mobile first healthcare
In Indonesia, accessing medical services can be a real challenge with many remote locations lacking appropriate healthcare infrastructure, and major cities often too congested and...
Closing the experience gap
Detachment from what companies promise their customers and what they actually deliver costs brands millions every year. In the highly competitive information age, consumers don't...
Coca-Cola: Gaining lost ground
For over 100 years Coca-Cola has dominated the soft drinks market. But, with competition increasing, how could the iconic brand stake a claim in culture...
Understanding e-commerce shoppers in Southeast Asia
The spread of COVID-19 is introducing long-lasting changes to consumer behaviour and digital adoption across Southeast Asia. Hastening the development of digital ecosystems, it is...
PHE: Improving the Health of a Nation
In the UK, 6 in 10 of adults are overweight or obese. And that extra weight puts extra pressure on people's bodies, making it harder...
Youth voices: redefining UK-African relations after Brexit
In late 2019, the British Council tasked M&C Saatchi World Services with identifying dominant and emerging narratives about the UK across the African continent, and...
Celcom: Boosting spirits during a global pandemic
Commemorating the 63rd Hari Merdeka (Independence Day) in the midst of a painful global pandemic, Celcom knew that its Merdeka message can't be one that...
An Unfamiliar Prayer
Back in April 2020, The Holy Month arrived at a time when COVID-19 had shifted the world's axis. People were forced to adjust to new...
Turning Homebase into Gnomebase
At the height of the first wave of the pandemic, consumers in the UK were genuinely concerned about their personal wellbeing when going to the...
How a Political Strategy Can Bolster Brand Reputation in Volatile Times
In politics, everything can change in an instant. Dealing with turbulent, unpredictable circumstances is second-nature to politicians. In today's world, that is much the same...
Street Store: Hang up to Help Out
South Africa is one of the most unequal countries in the world, a country where the 'haves' and the 'have nots' live side by side,...
De'Longhi: A global authority in coffee
In today's world, coffee is more than just a drink. It's a culture, an economy, an art, a science. However, in the niche market of...
Nando's: Representing the voice of the people
Nando's is a brand that has spent over 30 years firing up South African conversations with advertising that taps into the social quirks that make...
Kenwood: Anyone can cook
When it came to purchasing food preparation products, consumers in 2020 are making emotional rather than rational choices. Home appliance brand Kenwood were renowned for...
Costa: 1 Million Nudges
During lockdown, the nation had swapped Costa Coffee for cafetières. As we started to come out of restrictions, Costa wanted to get customers new and...
Cisco: Future of Conservation
Our planet is home to thousands of species of animals, with many now threatened by extinction. From rhinos to sharks, we are losing thousands, if...
Walmart: A new kind of toy store
The toy store as we know it has gone the way of the dinosaur. Moms are now shopping on e-commerce sites for everything, including toys....
Footlocker: Driving desirability
How do you make mass market retailer, Foot Locker, who caters to the needs of many, desirable to the influential few?

...
Gorillas: 10/10 in 10
Gorillas are going to win the battle of the grocery delivery platforms. They have the most incredible service and the resources to match. What they...
Together: Building a moment for national cohesion
In a time of uncertainty and division, from Brexit to regional, cultural and demographic divisions, we needed to bring people together and help bridge divides,...
Making Pokémon Go
Pokémon is potentially the world's most well-known gaming franchise. And Pokémon Go is one of the leading augmented reality mobile games globally. Without having access...
A greener EDF Energy
While energy companies are often associated with damaging the environment, EDF Energy is different. As the UK's largest producer of low-carbon electricity, they are the...
Working out from home
With most of the population now unexpectedly spending much of their lives at home, the pre-planned launch of an at-home fitness game came at a...
KP Reach: Unheard Voices
Stigma and discrimination against LGBTQ+ people and sex workers was still a huge problem in Southern Africa, when Dutch NGO, Hivos and The Global Fund...
Reebok: Perfect Never
Women are constantly under pressure from wider society to be 'perfect', but what defines perfection? As part of Reebok's unwavering dedication to women, we committed...
McDonald's: I'm Lovin' It Live
McDonald's wanted to take the opportunity to give back to their customers, communities and the McFamily during an extremely difficult year.
In the driest spell for...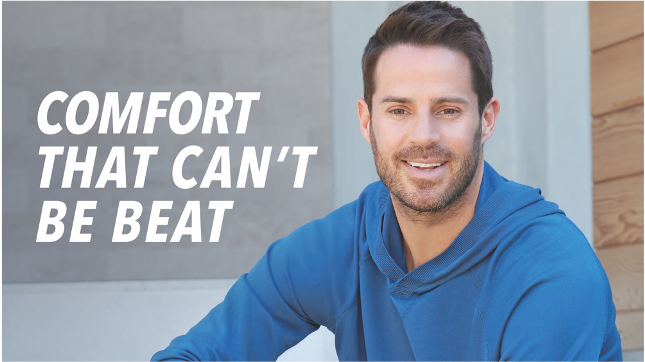 Comfort that can't be beat
Skechers are the third biggest footwear brand in the world. Moving into 2020, the brands attention turned to Europe where they wanted to leverage an...
Watch Them Rise: SuperSport
The Olympic Games have always been about the human spirit and its ability to rise above adversity. But with the additional context of the COVID-19...
Get Into Uber Mode
Uber is much more than a transportation app. Today, the brand is part of the lives of millions of people around the world. It has...
From chaos to clarity
As many businesses have struggled to keep up with changing consumer behaviors, emerging technologies and a relentless focus on proving ROI through short-term sales, over...