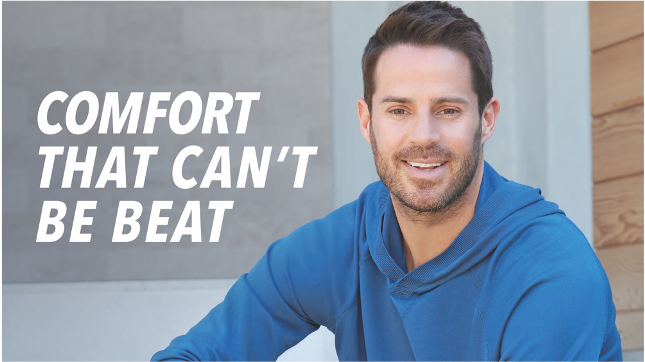 Skechers are the third biggest footwear brand in the world. Moving into 2020, the brands attention turned to Europe where they wanted to leverage an ambassador to appeal to the male market. Jamie Redknapp proved the perfect fit, becoming the face of Skechers ATL campaigns throughout 2020.
Wide Coverage

Interviews and adverts in key titles such as Men's Health, GQ, Esquire, FourFour Two

2million +

Mentions on social peaked at 2 million+ people
The Perfect Fit
M&C Saatchi Merlin identified Jamie Redknapp as being a natural ambassador for Skechers in their bid to broaden their appeal within the men's category. Jamie is known for his effortless yet accessible style, providing a synergy with the overall brand positioning. This ensured the partnership felt authentic to Skechers target audience.
Skeching it out
Jamie, M&C Saatchi Merlin and Skechers worked together to develop creative for the campaign. We wanted to embody Jamie's love for comfort, style and football while staying true to the brand's heritage. We landed on the campaign execution – 'Comfort that Can't be Beat', weaving Jamie's brand seamlessly into Skechers existing architecture and creating a campaign with the broad European appeal they were chasing.
Comforting Growth
Spanning TV, OOH advertising, social media and PR, improving sales and awareness for Skechers and securing extensive media coverage.